Michelle Clery - Michelle goes to the top of the list. As the smart, beautiful, extremely generous co-founder of Prosys Information Systems, she and Bruce Keenan helped make this entire journey possible.
Bruce Keenan - Generous co- founder of Prosys Information Systems
Dawn & John Vitiello - Friends and founders of Alpine Home Media
Audrey Smith - An old friend just recently rediscovered
Leigh & Kat - Leigh is the famous red-head that got me to Georgia. She's helped me pack up my house, and she and Kat are babysitting my cats.
Alison Rhodes - A beautiful smart blonde running buddy of mine
Alis Triano-Jordan - He he he he he he he! (you had to be there)
Paul Panichelli - He runs in Bear Territory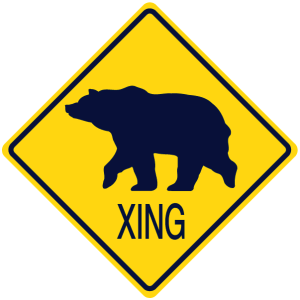 Jeff & Donna Dellafave - Jeff's another old friend from the R&M days in Jersey
Jeremy Smith - My virtual nephew (an Okie in Valdosta)
Lisa Fox - "Live, love, Laugh...with these 3 things, all things are possible " Slainte!!!!
Tim & Kelly Posch - More virtual Okie family
The Simmons Family - Cindy's an old high school buddy of mine. To learn more, you'll have to buy my book
Wendy & Neil Grosse - Wendy is a Hair Designer extradonaire. She's been making me look good for 15 years!
Grant Brown - Yes, THAT Grant. The thespian.
Laure - A pretty hiking/running type
Cate Miller - A good friend and hiking buddy who has been extremely supportive during the nerve racking planning and execution phases of my little trip.
Lynn & Marty - Fellow hikers from Atlanta Single Hikers and beer drinking supporters.
Deborah Butler - The smart, beautiful blonde that helped me come up with this idea, and met me in Poland to share a toast.
Regina and Gunter - Good friends that have provided me with a destination, Sienna, and beer funds to boot. Gunter has a great web site e-Home Solutions
Brian Seifried - Another generous pal from Prosys
Clement Desaulniers - A friendly French hiker who always brightens up any trip!
Brigitte Craig - The international part of Prosys, always with a beautiful smile
Jeanie Davis - A dear ASH friend and hiking goddess
Eddie Spaghetti - A new friend who treated me to a beer in Prague
Craig Miller - Another Prosys pal
Cousin Janet - My cousin now living in Toronto when she's done with her year of traveling (must run in the family)
Dr. Dave - Dave is an MD and now can add CBRB to his list of credentials. He can be found at
www.sneezedoctors.com
Heidi and Susanna - Fellow beer lovers from Sweden where the beer is always on ice
The unknowing Paul Rocks says "Slainte"
Anna - One of the proud proprietors of the Home-Made Hostel in Budapest
and a great photographer (not to mention quite a roller skater!)
John Maiorano - A fellow traveler. Check out www.johnnysjourney.spaces.live.com.
Kat and Megan - The silly tourists who asked me to take their pictures in front of the riot police.
Maureen "Moe" Horgan - A friend and fellow hiker from Atlanta Single Hikers
Dan Comollatti - Entrepreneur going through a mid-life crises enjoying all Hungarian items on offer.
Gunter Reichert - A man that enjoys the company of a smart beautiful woman and who let me put a web site together for him - www.e-homesolutions.com
Peggy Whitley - A generous friend and horse lover from Prosys Information Systems
Jean Popiak - A hiking buddy who knows that a cold beer is the best way to end a hke!
Bassano's Pizzeria- John Ferrugia, owner (www.bassanos.com) and good ol' boy from Queens, and Kassi, soon to be fellow world traveler, now equipted with my trusty Hostel guide.